AIRBRUSH TANNING

NATURAL SUNFX TAN
Airbrush tanning is currently the safest, healthiest and most convenient way to achieve a beautiful tan. The skin acquires a marvellous sunny tone, all uneven spots and pigmentations are diminished, leaving the sense of vitality and attractiveness.
A professionally performed tanning procedure with the use of a specialist SunFX device and 100% natural fluids guarantees absolute precision and top quality. This treatment is safe even for the most sensitive and fair complexions, individuals with albinism, allergies, or for future mums.
TREATMENT PROCEDURE:
The tanning procedure is nice and very hygienic – it is performed in the standing-up position, in a special SunFX cabin, using a precise device. The tan shade is selected individually and adjusted to the client's complexion, and the preparations used during the treatment are odourless, do not contain alcohol, perfume or preservatives. Therefore this service is also offered to pregnant women and individuals with sensitive skin or albinism.
To achieve the best and most durable results, it is recommended to perform skin peeling before this treatment in order to exfoliate the excessive dead epidermis. If the skin is prepared in this way, the applied tan is durable and perfectly even.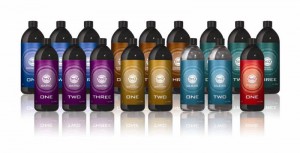 The application of the bronzing fluid lasts from 5 to 10 minutes.
For the complete absorption of the product, the body is later dried with a special dryer which the SunFX tanning device is equipped with.
POST-TREATMENT RECOMMENDATIONS:
It is recommended to wear darker clothes straight after the treatment.

The colour consolidates for the following 5 to 12 hours, therefore it is recommended to wait for at least 5 hours before taking a shower.
Tan durability depends on the pre-treatment preparation, the level of skin hydration and the post-treatment nourishment. It is recommended to hydrate the skin intensely after the procedure. You should also avoid taking long baths, SPA treatments and exfoliating products.